We often create custom shaped and coloured confetti according to specific orders. Our proprietary machines enable us to create custom made confetti in next to no time. The ordered shapes usually represent logotypes, refer to the occasion or a particular product.
There is a wide variety of colours available. We have materials in over 30 colours to cut out confetti from.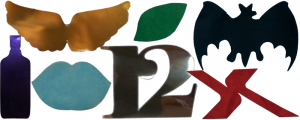 We can also create confetti with prints or print artificial banknotes and launch them to create an impressive cloud of money.