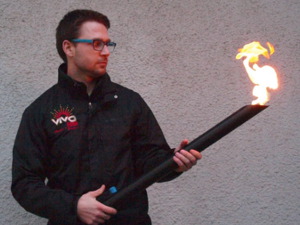 We offer stage torches which can be used as props in theatrical plays or artistic performances during various types of events and concerts.
The casing was designed in such a way so as to guarantee maximum safety during use. The torch does not go out with a gust of wind.
These devices are 100% safe and are equipped with small gas cartridges which enable regulation of the height of the flame. Another advantage is that you have full control over the torch in that you can shut off gas supply at which point the flame disappears immediately.